Fair Prices for Your China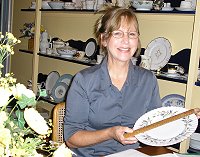 China Matching Service will buy your china. Please note that old sets are second hand china. Whilst insurance/replacement value is similar to the original purchase price, old sets only attract second hand market prices. We pay fair prices and are very careful not to offend. We buy either new or in pristine condition.
Packaging Assistance
To assist you with packing requirements, we'll forward you a packaging kit and some hints on easy packing. Naturally, we'll pay all freight and related costs. Alternately, if you live in the Brisbane area, collection from your house can be arranged as far afield as the North and South Coasts and Toowoomba.
Please complete the form below to let us know what you would like to sell to us.